Winery Baum-Barth
Two brothers
one passion
↓
Winery
United by our great shared passion for Pinot Noir, we decided in 2020 to realign the family winery in Ingelheim / Großwinternheim. We are the brothers Christoph and Thomas Baum-Barth.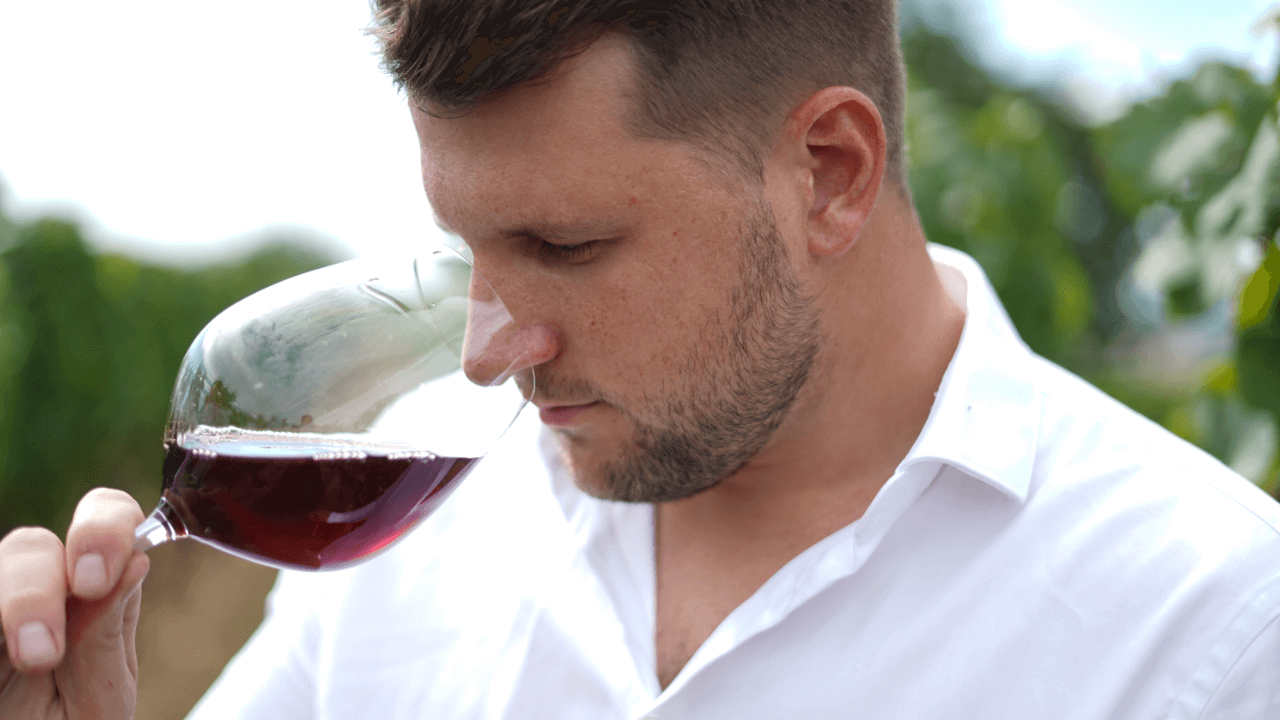 Our actions are based on three essential guiding principles: clear focus, unconditional quality, and sustainable production, to produce wines with a strong character.

We firmly believe that the production of characterful wines requires a clear focus. Therefore, we have made a conscious decision to offer a very lean, high-quality range of wines focused on Pinot Noir as the leading grape variety. This reflects both our Ingelheim origins and our great passion for Pinot Noir.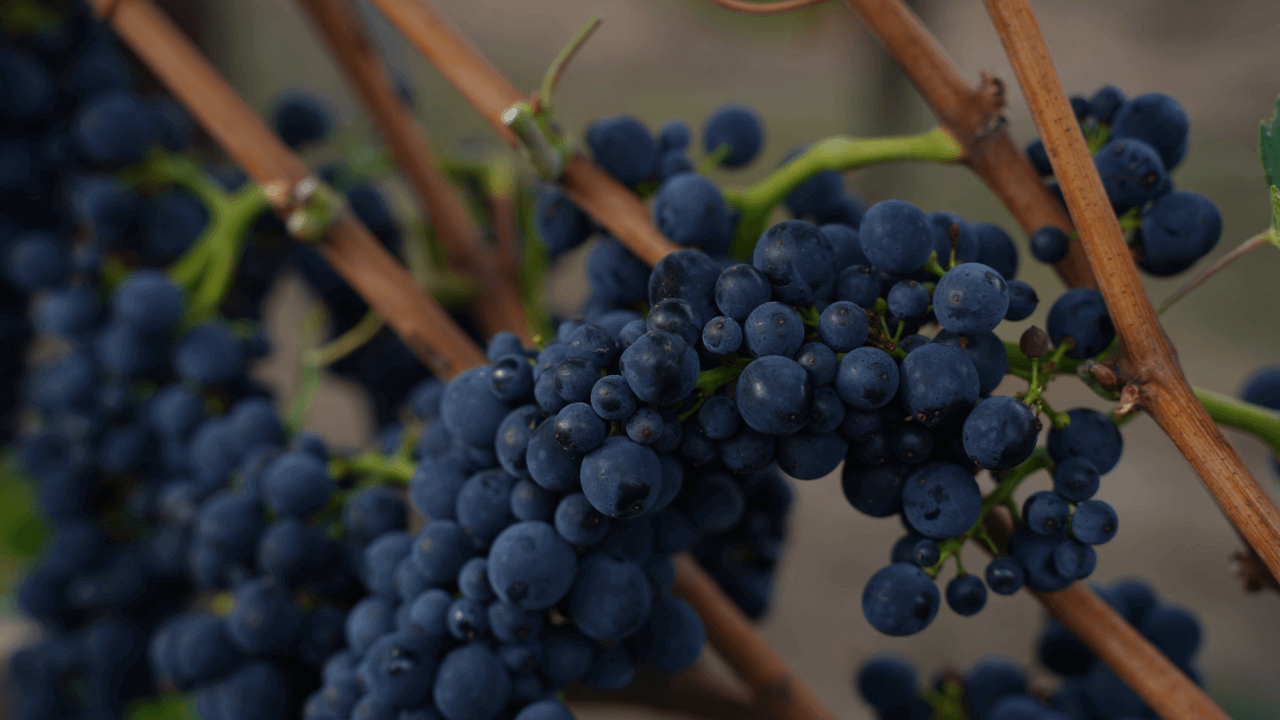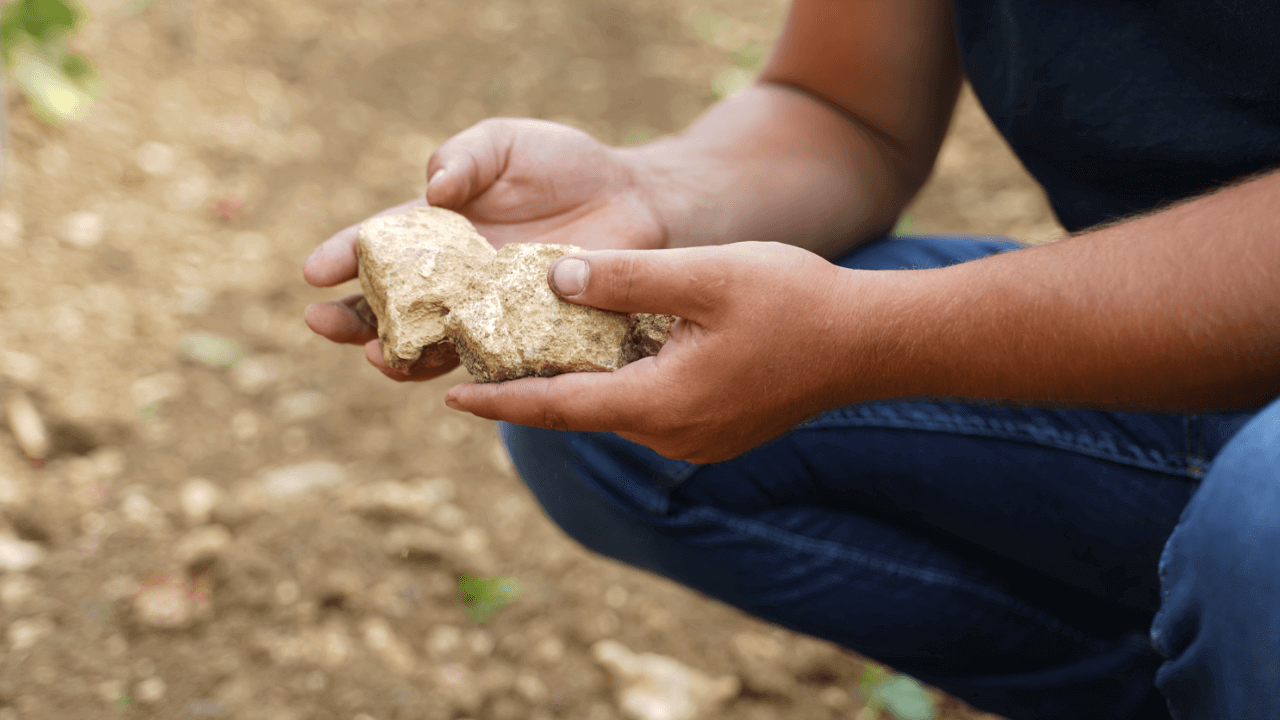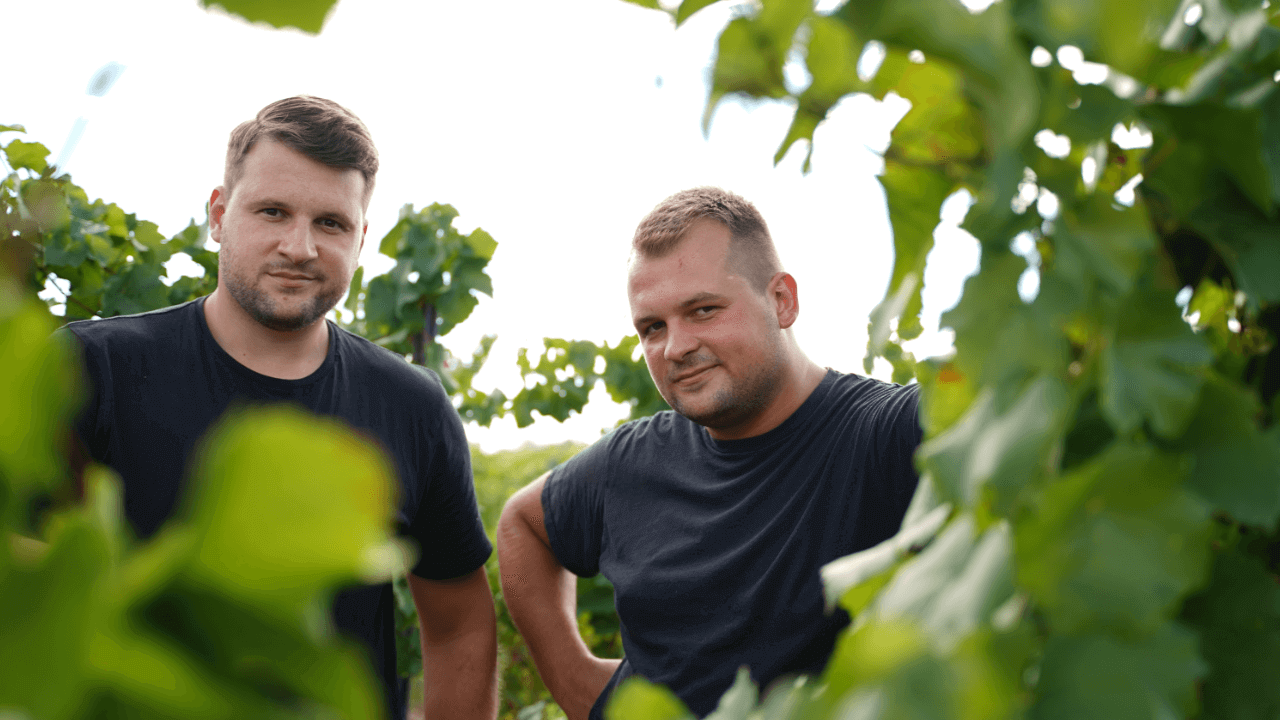 We do not compromise on the quality of our wines. We invest a lot of love, sweat and manual labour in producing our wines and have unconditionally geared the entire production process to quality. We carry out numerous quality-enhancing and yield-reducing additional work in the vineyard, harvest 100% of our grapes by hand and bottle our wines as gently as possible through gravity in our winery.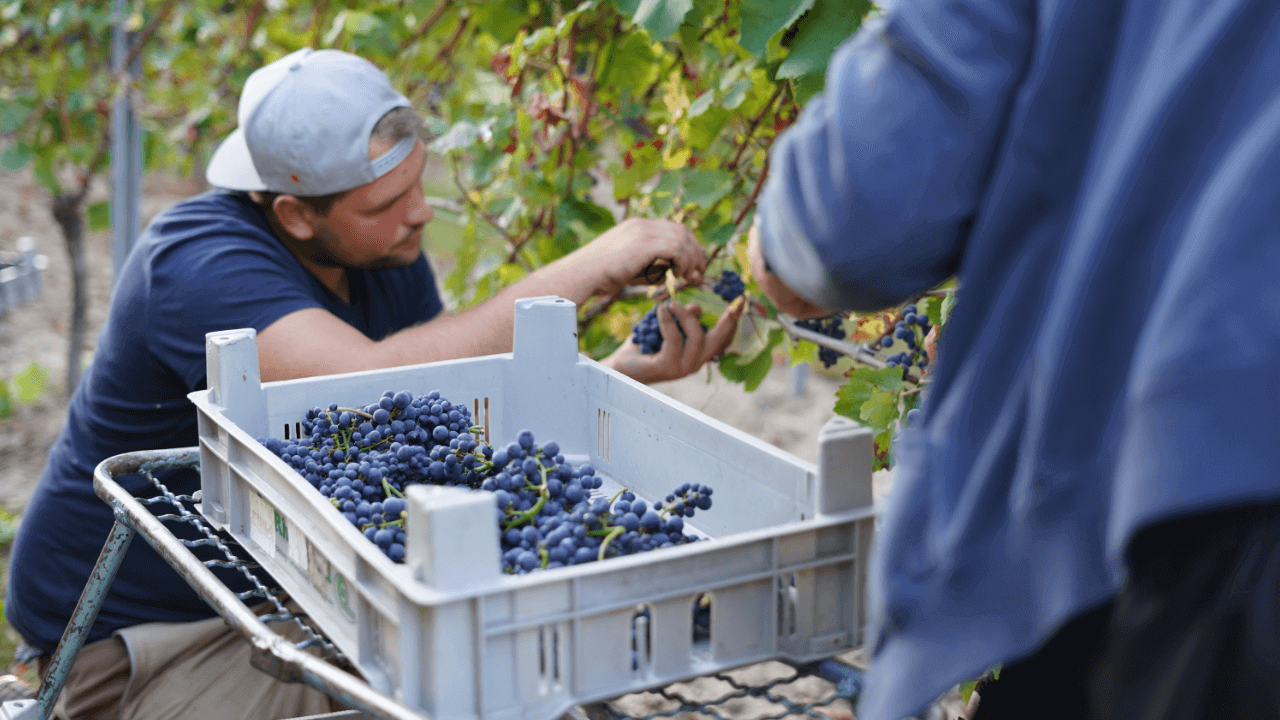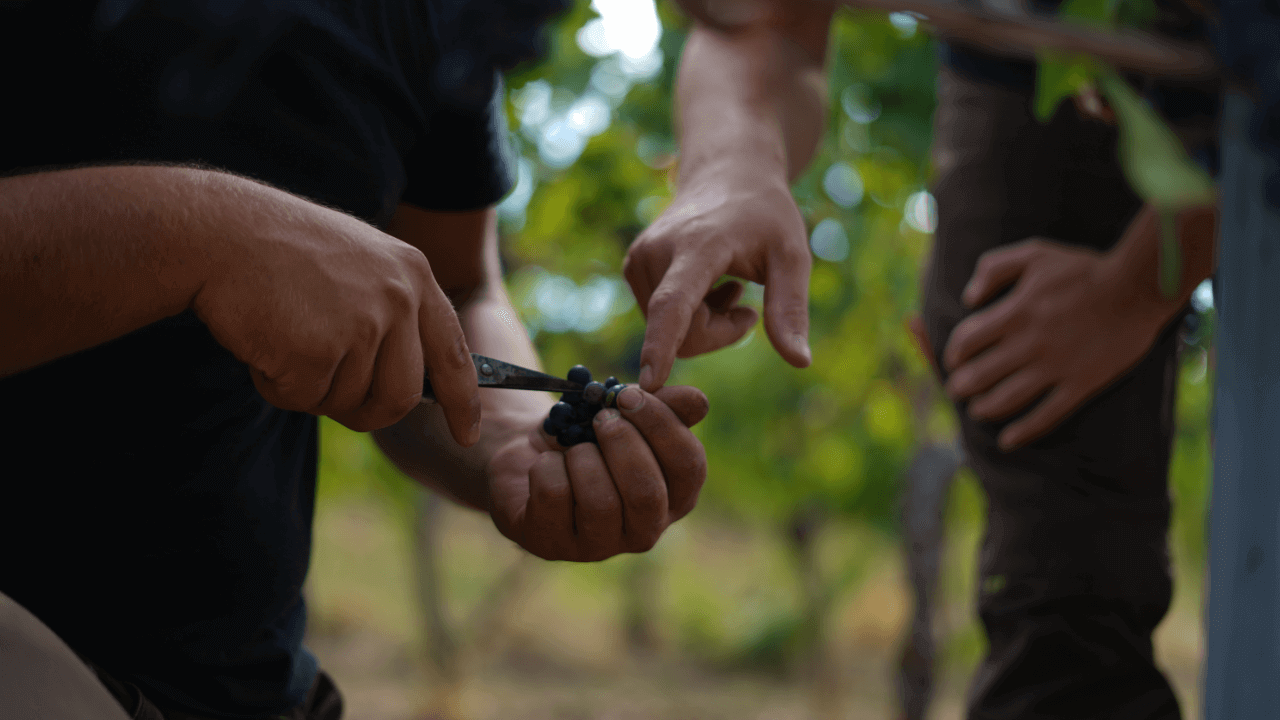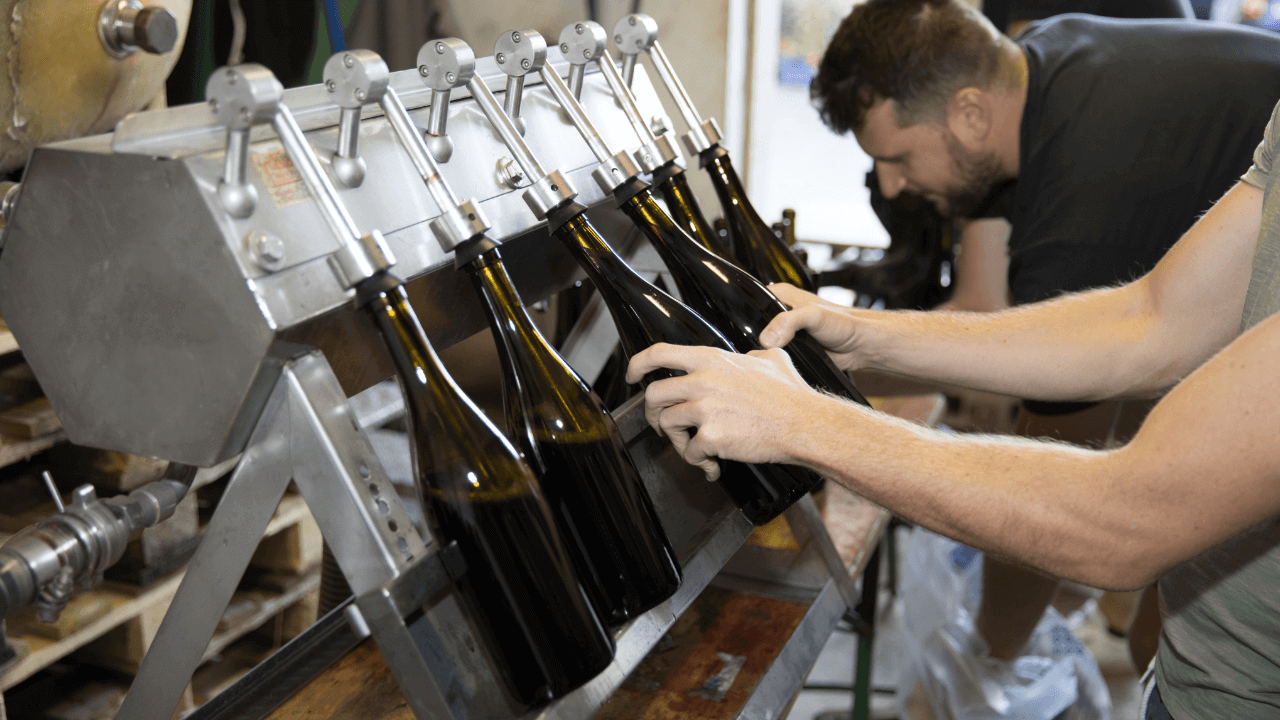 We also believe in the idea of sustainable production. We are currently developing our entire cultivation in the ecological direction by the increasing use of mechanical sub-tree cultivation and the sowing of greenery. Join us in this process and taste our wines!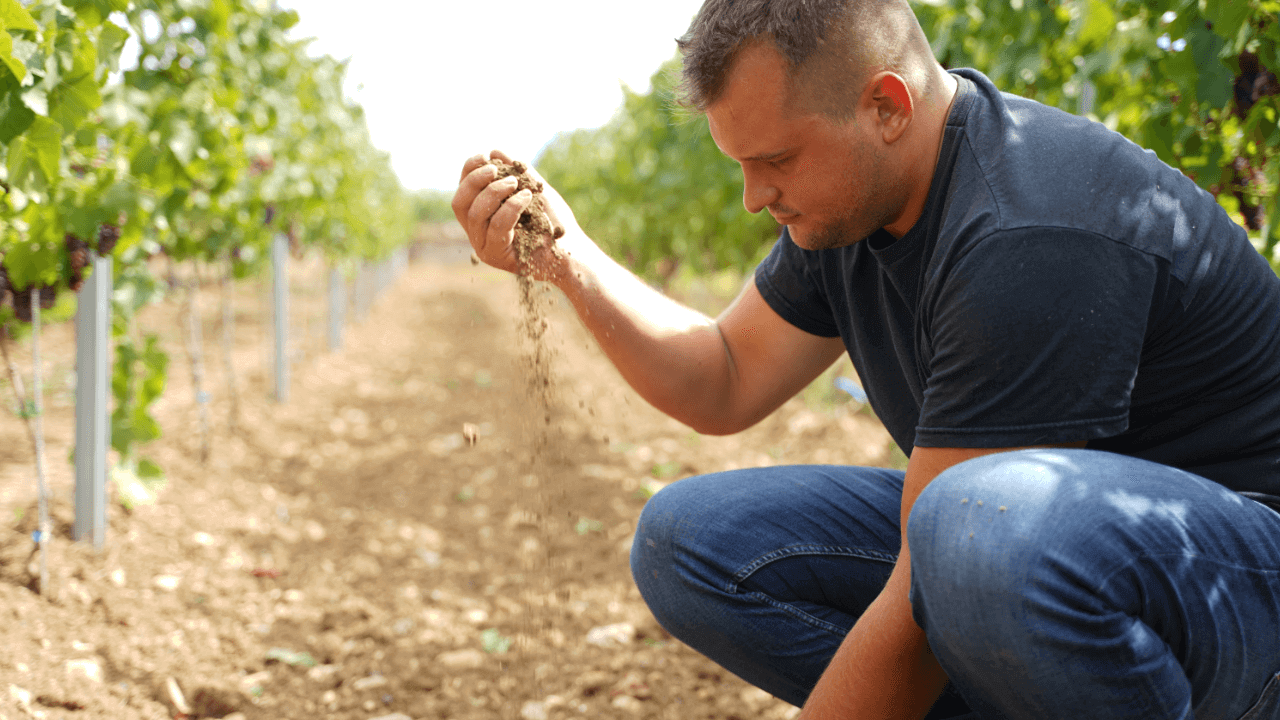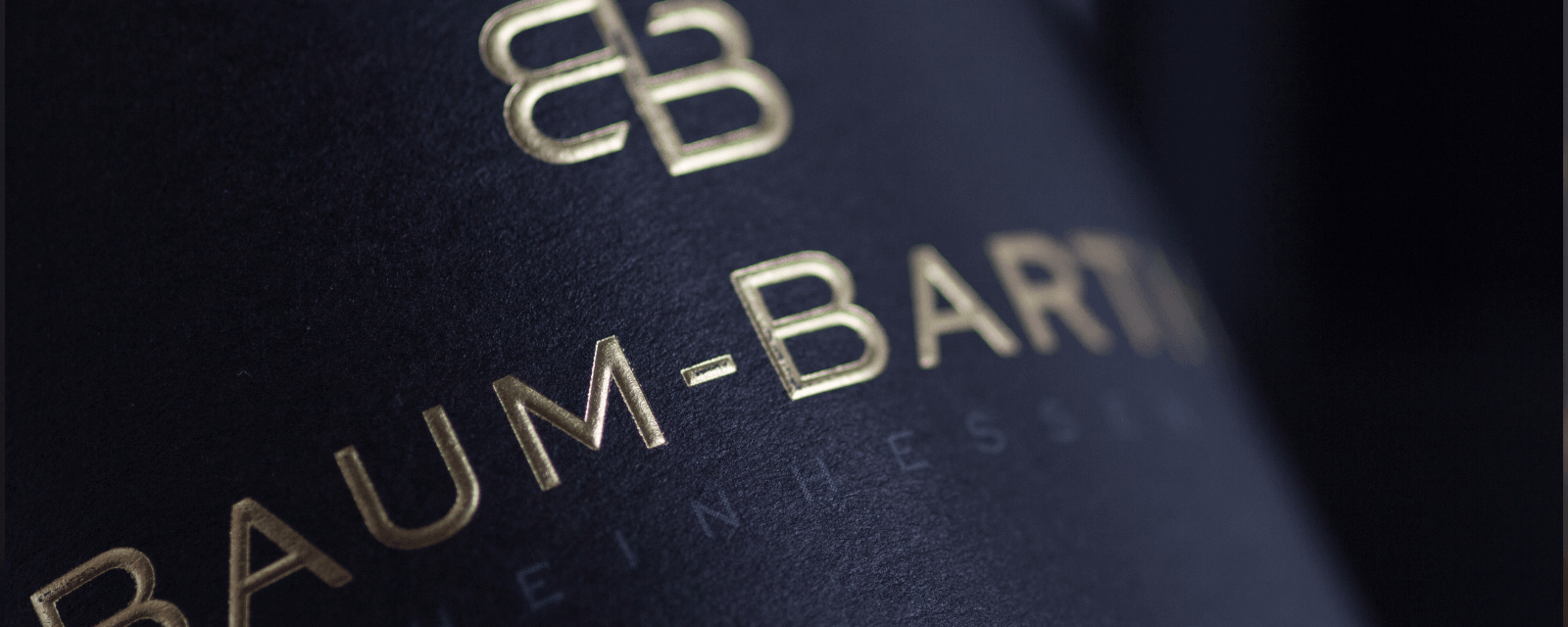 Wines
Our wines are as strong and unique as every one of us. In addition to the grape variety, they reflect the limestone soils around Ingelheim, the unique microclimate of the Selztal and our shared passion.

Our wines are cool, elegant and multi-layered in connection with a unique freshness. They offer excellent drinking fun even in their youth, but they also have great aging potential.

When drinking, our wines should inspire, bring joy and create unique moments that will be remembered for a very long time.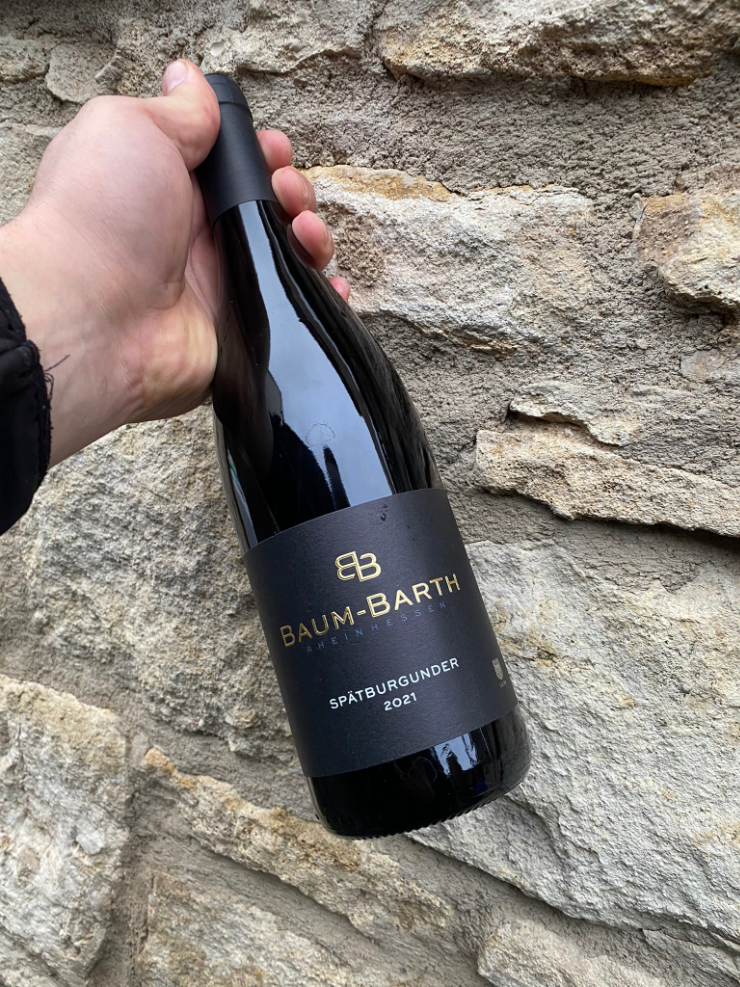 Spätburgunder We already have the highest quality standards for our Pinot Noir Gutswein. Only healthy, hand-picked grapes from Pinot Noir plots that are on average 25 years old form this wine. Fermented on the mash for 14 days, gently pressed and aged 100% in French 225l wooden barrels. The interplay of our limestone-rich soils with the cool year 2021 gives this wine an amazing elegance. Our Pinot Noir 2021 is a real "Cool Climate" wine that guarantees drinking flow!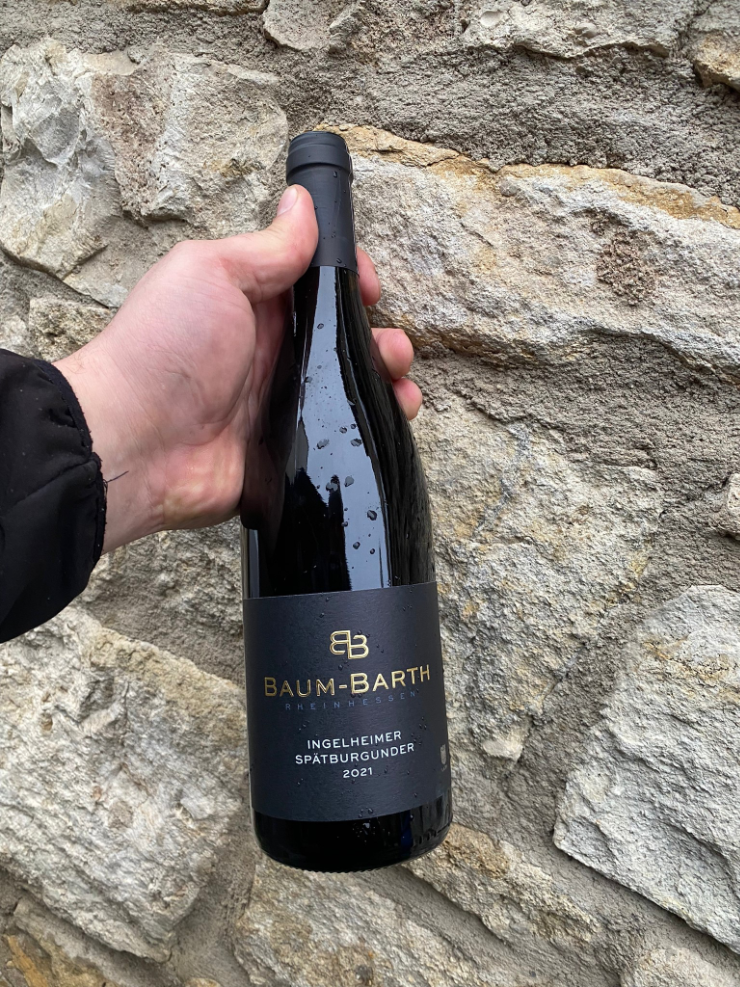 Spätburgunder Ingelheim
Limited to 813 bottles An elegant Pinot Noir, which comes exclusively from Ingelheim plots. Its filigree and lively acid structure reflect the chalky terroir and the cool 2021 vintage. Old vines with low yields of only 30hl/ha give this wine its complexity and depth. This wine prances across the tongue and makes you want to take the next sip. Decanting recommended!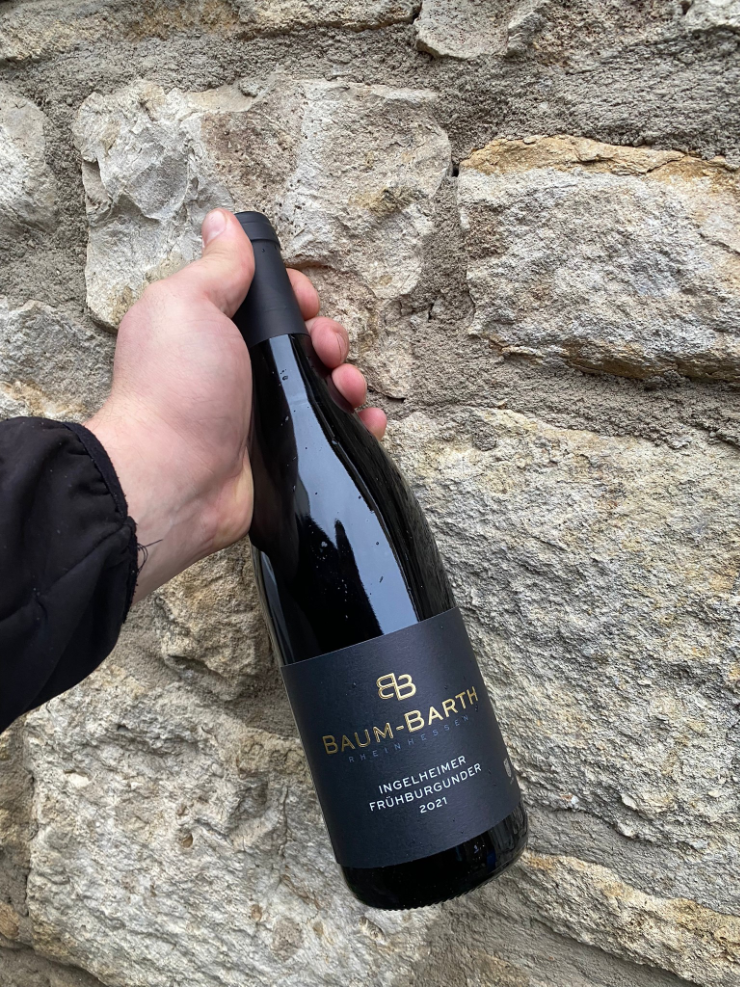 Frühburgunder Ingelheim
Limited to 1356 bottles Our old Frühburgunder vines grow on a plateau at 170m above sea level. The small vineyard parcel offers ideal conditions for a slow ripening process of the grapes due to its cool and windy location. As a result, the wine offers a great variety of aromas such as dark berries and dried herbs. Characterised by the cool 2021 vintage, the wine is exceptionally fresh and lively. Decanting recommended!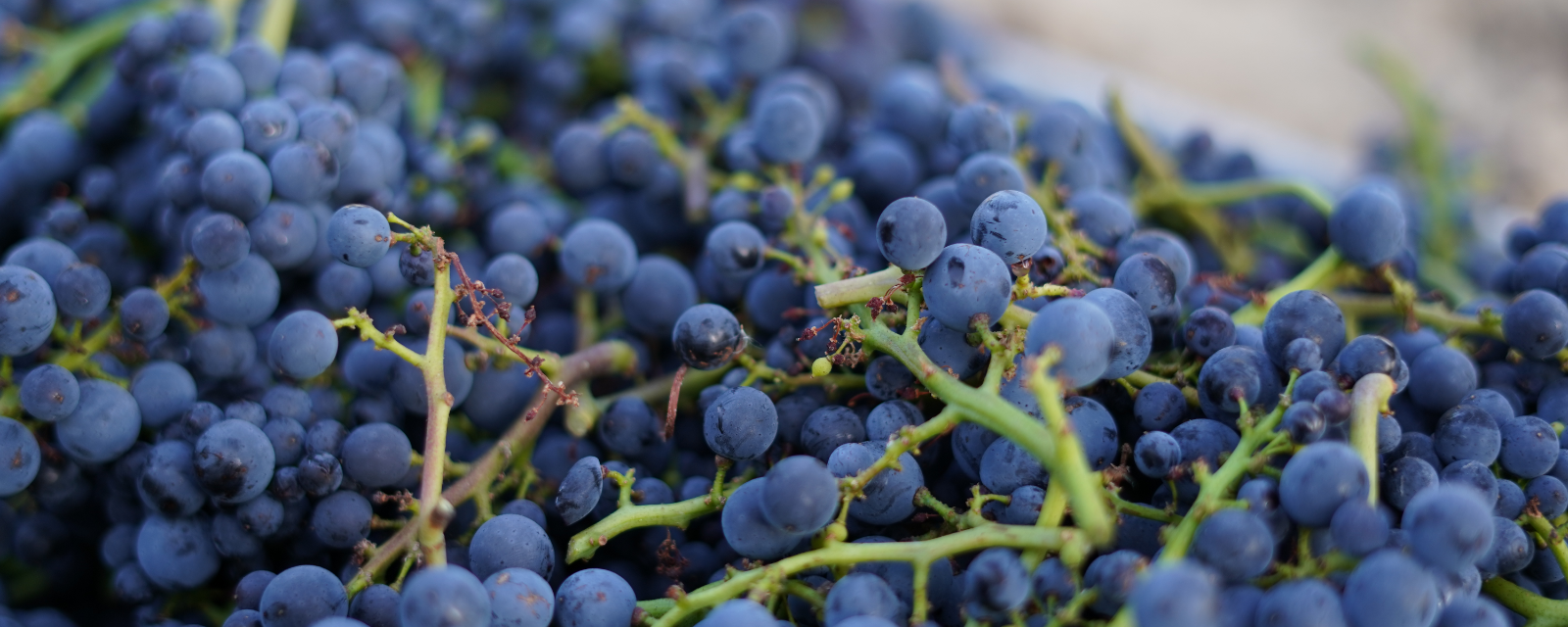 Origin
We live and work in the north of Rheinhessen in Ingelheim am Rhein / Großwinternheim. With around 26,800 hectares of vineyards, Rheinhessen is the largest and most diverse of the 13 wine-growing regions in Germany.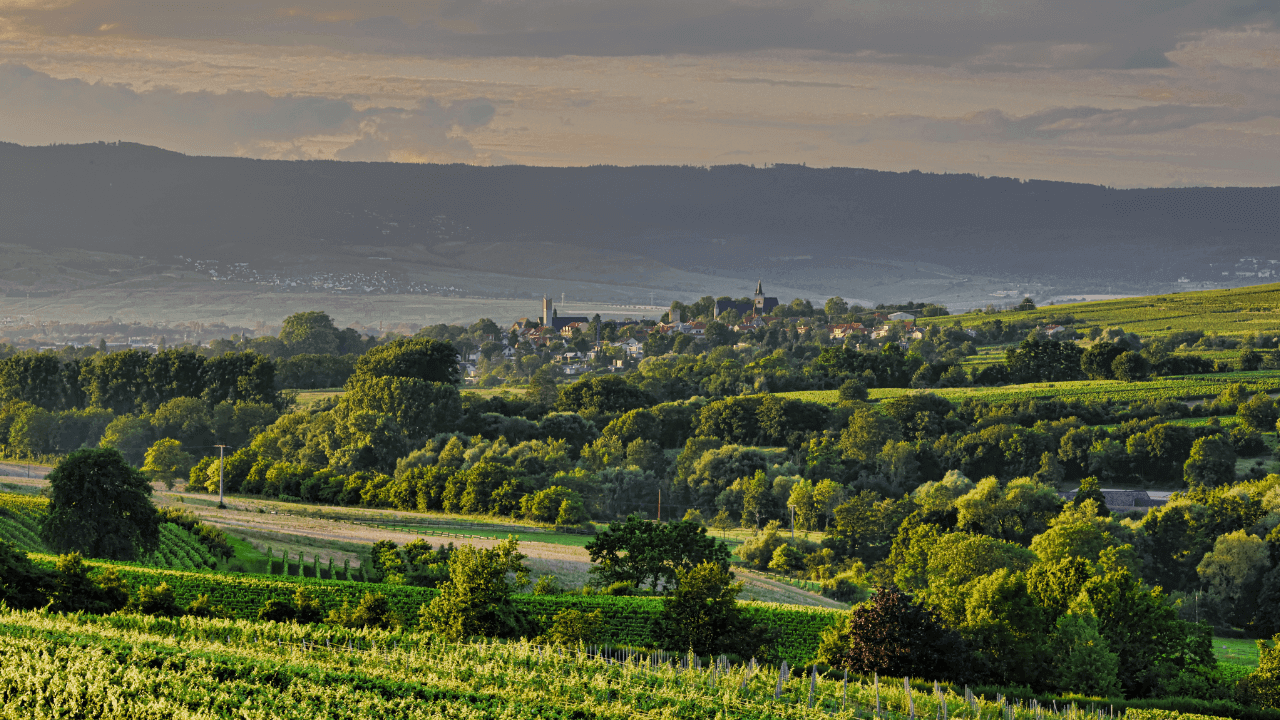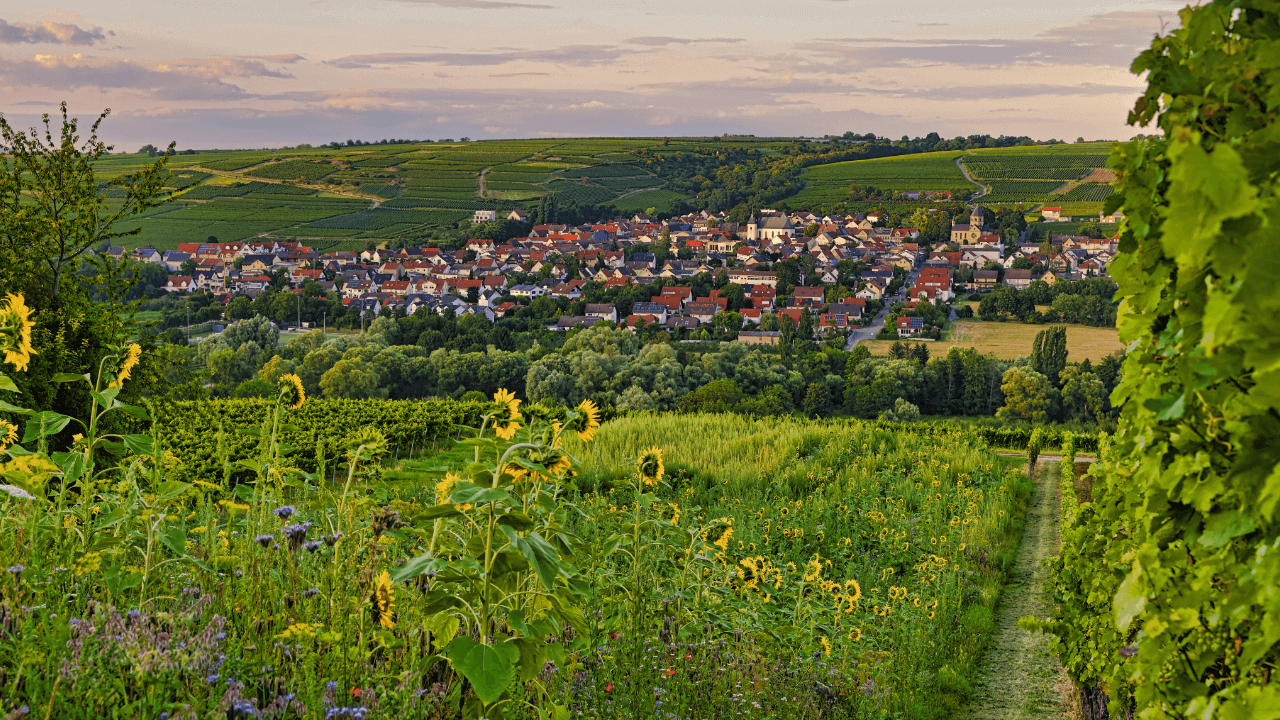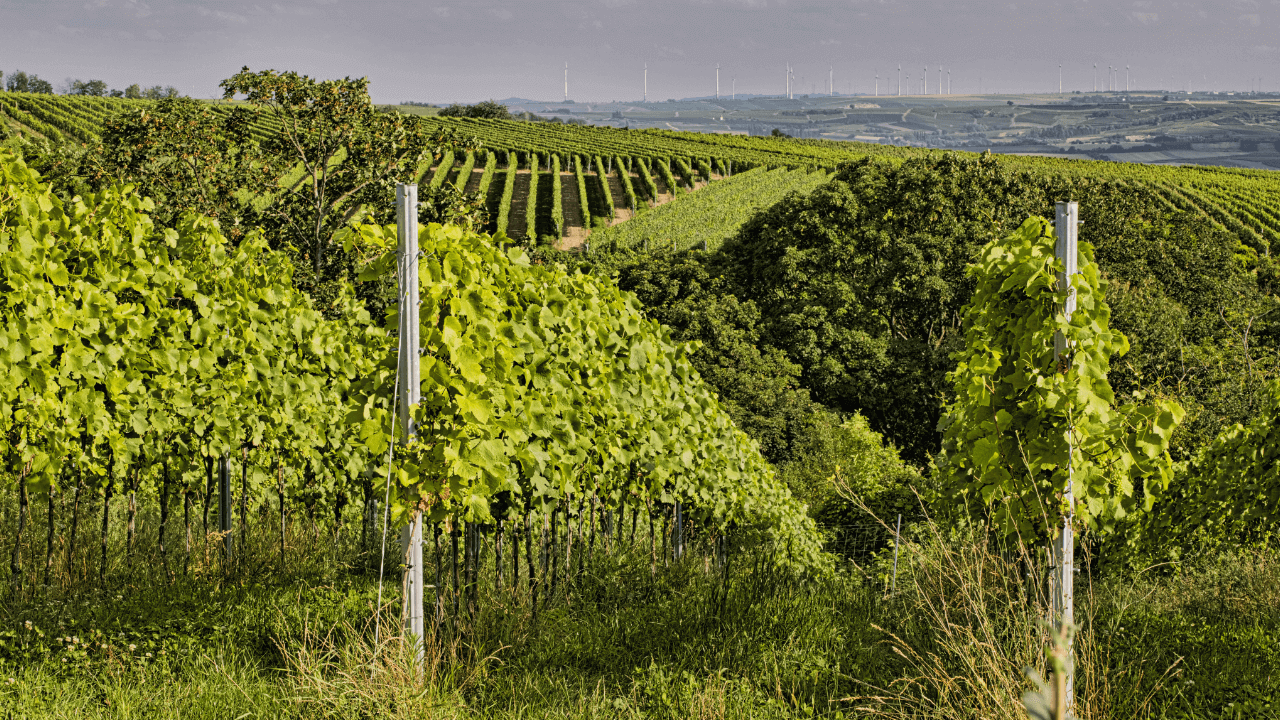 Ingelheim itself is also known as the "red wine town". The city can look back on a long and glorious history with good reason. As early as 800, the emperor Charles the Great recognized the great potential of the Ingelheim terroir and cultivated the first Pinot Noir grapes here. Ingelheim experienced its heyday around 1900. At that time, Ingelheimer Pinot Noir was found on the wine lists of the best restaurants in the world alongside the wines from Burgundy.